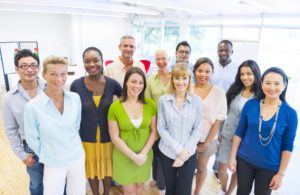 A Chapter is a formally recognized unit approved by the Board of Trustees. Chapter members are members of the Society who usually share geographic areas, must be members of the Corporation, and adhere to rules and by-laws of the Society.   Chapters may call meetings at any time and conduct conferences related to the purposes of the Corporation.  In accordance with the bylaws, a group may seek approval from the Board of Trustees to form a Networking Chapter of the Transcultural Nursing Society. Such chapter must adhere to the goals and purposes of the Society. A "Request for Approval of a Chapter" form shall be completed by the Chapter Representatives and submitted to staff@tcns.org.
A Regional Liaison is an individual who serves as a contact for the purposes of promoting membership and interest in the TCNS. Regional liaisons serve geographical areas that do not have a designated Chapter.
A Cooperative Alliance is an organization that collaborates with the TCNS for the purposes of educational exchanges, joint conferences, mutual support, and promotion of joint membership of its organizations.
For more information on forming a networking chapter, becoming a regional liaison, or forming a cooperative alliance in your area.  Download the Toolkit for forming a Transcultural Nursing Society Networking Chapter
Fill out the application to start a chapter today!
Fill out the application to be a Regional Liaison or a Cooperative Alliance today!
Current Chapters/Liaisons/Alliances
Fort Wayne, IN Area Networking Chapter
Zaida E. Ortiz, RN, MSN
zaida.ortiz@parkview.com
Kansas City Area Networking Chapter
Martha Baird
913-945-5044
mbaird@kumc.edu
Louisiana Networking Chapter 
Warren Hebert, DNP, RN, CAE
Warren@hclanet.org
Mid-Atlantic Networking Chapter
staff@tcns.org
Mississippi/Alabama Area Networking Chapter
Mississippi Area:
Gulenia "GK" Rikabi, DNP, FNP-BC
gkrikabi7@gmail.com
(228) 669-9109
and
Cathy K. Hughes, DNP, RN
cathy.hughes@usm.edu
(601) 550 7357
Alabama Area:
Katherine Bydalek, PhD, MSN, FNP-BC
kbydalek@southalabama.edu
(251) 445-9461
Follow them on Facebook:
https://www.facebook.com/pages/Transcultural-Nursing-Society-Chapter-Alabama-and-Mississippi/210427615764614
Northeast Networking Chapter
Marianne Jeffreys, EdD, RN
718-982-3825
marianne.jeffreys@gmail.com
Southeast Florida Area Networking Chapter
Angela Montaque, MSN, RN
AngelaM@baptisthealth.net
Wisconsin Area Networking Chapter
Tracey Abitz
tabitz@uwhealth.org
Regional Liaisons
SE Florida Networking Chapter
Angela Montaque, MSN, RN
AngelaM@baptisthealth.net
Puget Sound Regional Liaison
Noel Chrisman, 206-685-0840
noelj@u.washington.edu
Cooperative Alliance
Australia Cooperative Alliance
Akram Omeri
akram.omeri@gmail.com