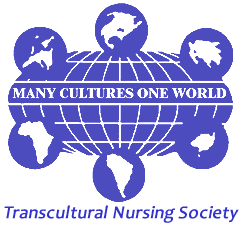 Transcultural Nursing Society Tuition Discount Program
The mission of the Transcultural Nursing Society (TCNS) is to enhance the quality of culturally congruent, competent, and equitable care that results in improved health and well-being for people worldwide.  Your work is essential for ensuring the health of our diverse communities.  We want to support you in furthering your nursing education.  We are excited to announce a new partnership between the Transcultural Nursing Society (TCNS) and Chamberlain University!
---
Chamberlain is making it easier for you to return to school and earn your advanced degree. We are partnered with Chamberlain University to bring you big savings for your education.
Get your complimentary, no commitment evaluation! Have Chamberlain University order your transcripts and offer you total expectations and cost in writing – upfront and without any commitment or cost to you.
If you are interested in learning more about returning to school and taking your education to the next level, please click
HERE
.
Education partnership benefits include:
10% tuition savings for:
RN to BSN program, RN to MSN bridge program, Accelerated RN-MSN Options (no pre-requisites, no clinicals, minimal group projects, 100% online)
MSN: Education ▪ Informatics ▪ Healthcare Policy ▪ Executive(Leadership) ▪ Population Health ▪ Family Nurse Practitioner ▪ Adult Gerontology Nurse Practitioner (primary and acute) ▪ Graduate Certificates Available (no GRE testing and no group projects)
DNP: Healthcare Systems Leadership ▪ Educational Leadership ▪ Advanced Practice Leadership course sequences
Master of Social Work
Master of Public Health
5-week deferral payment on all classes
DAISY Award recipients receive an additional 5% in tuition savings
8-week courses
6 start dates each year
Flexible, on-line programs
Preceptor Matching Service
 Eddy Fernandez, MBA | Senior Workforce Solutions Consultant