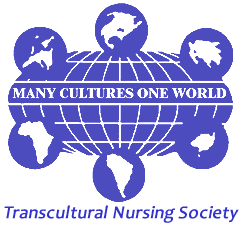 Transcultural Nursing Society Tuition Discount Program
The mission of the Transcultural Nursing Society (TCNS) is to enhance the quality of culturally congruent, competent, and equitable care that results in improved health and well-being for people worldwide.  Your work is essential for ensuring the health of our diverse communities.  We want to support you in furthering your nursing education by offering a 30% tuition discount on online graduate nursing programs at Duquesne University which include Ph.D. in Nursing, DNP to Ph.D., Ph.D. in Nursing Ethics, MSN, DNP, and Post-Master's Certificate options. Duquesne's School of Nursing offers a suite of graduate online nursing programs that are each designed to help you advance as a leader within nursing.  You must be a registered nurse, a member of the Transcultural Nursing Society for at least one year, and enroll as a full-time or part-time graduate student in order to qualify.  Students must cover the full tuition costs for these Global Study courses, if they do Global Studies:  MSN Program – GPNG 526 and 527, DNP Program – GPNG 917 and 928,  PhD Programs – GPNG 903 and 924.   Subject to change and must meet all current policies of Duquesne University.
Providing global perspectives and cultural awareness in nursing.
Beyond offering the best possible health care, nurses play a critical role as patient advocates. One meaningful way to do this is to understand, respect and observe important cultural beliefs or practices ― all of which fits into Duquesne's commitment to equitable medical care and social justice.
No matter where you are in your nursing career, there's always more to learn. That's why Duquesne offers a suite of online graduate nursing programs — each designed to help you advance as a caregiver and a leader. We offer you a unique educational experience at every level – one that takes advantage of new technologies to enrich clinical and online learning. We've led the way in nursing education for more than 80 years, now let us lead you into the next phase of your nursing career.