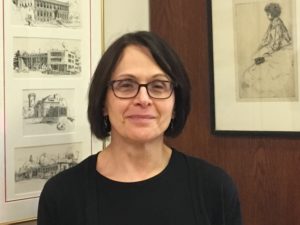 Margherite Matteis, PhD, RN,  Associate Professor, Regis College, Young School of Nursing, Weston, MA
Reflecting on my life long journey toward cultural competence, I am unable to state exactly when it began. Early in my nursing career, my clinical experiences as an undergraduate nursing student were enhanced by my working with diverse clients in the South Bronx, New York. I remember conducting home visits to patients residing in apartments embodying neglect and loneliness on the outside, but warmth and family togetherness on the inside. For example, my home visit to a very ill male adult young patient receiving dialysis comes to mind. He lived in a severely deteriorated apartment building. However, when I stepped into his apartment, I encountered freshly painted rooms and a loving and caring family. I can say that this might be one of my beginning "aha" experiences, and this memory is still alive today. I am changed from this occurrence.
The term, "aha" experience, dates to the early days of psychotherapy and is a key ingredient to psychotherapeutic change. Using our lens of cultural competence, "aha" experiences are akin to cultural awakening.   Our nursing cultural theorists ( such as, Campinha-Bacote, Jeffreys, Leininger, Purnell, and Spector) and "Guidelines for Implementing Culturally Competent Nursing Care" address this phenomenon.  It is a key ingredient to understanding ourselves as transcultural nurses and providing culturally competent nursing care. Progressing to today, in my Doctoral Course in Culture and Health Perspectives, I ask my students about their "aha" experiences with patients and the impact on their nursing practice.