Embracing Genomics in the Promotion of Culturally Congruent Care by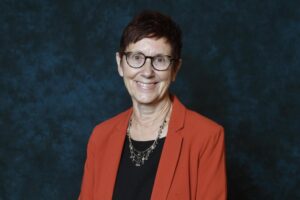 Rebecca Kronk, PhD, MSN, CRNP, CNE, ANEF, FAAN
Professor and Associate Dean for Academic Affairs, Duquesne University School of Nursing
Pittsburgh, PA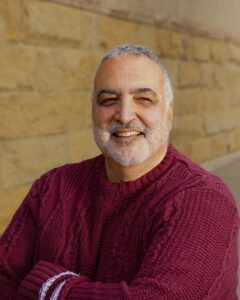 Rick Zoucha, PhD, PMHCNS-BC, CTN-A, FTNSS, FAAN
Professor and Chair of Advanced Role and PhD Programs, Director Nursing Education and Faculty Role
Duquesne University School of Nursing
Pittsburgh, PA
Did you ever wish you had a foundational understanding of genomics? The opportunity to connect the implications between genetics and culture? Were you ever caught off guard with a patient or student who wanted to know more about genetic test results?
The time is now for nurses to possess a foundational understanding of genomics to inform patient management as well as possess the skills to tailor and communicate the implications for care to individual patients, families and communities. The National Institutes of Health (NIH) Precision Medicine Initiative has illuminated the crucial role genetics and genomics play in the mechanisms of disease development and responsiveness to treatment, particularly pharmacogenomics. Over time, we have witnessed an outpouring of technologies and the application of genetics in all aspects of health care including, but not limited to, oncology, cardiology, pharmacology, pain management, cultural care and population health.
Although the goals of precision medicine are to improve human health and treat diseases of all persons, including individuals and families, communities from underrepresented racial or ethnic minority groups (URM) are often excluded or overlooked. Nurses must also be prepared to examine potential biases that can affect the translation of information from theory to practice. One potential source of bias is the persistent underrepresentation of minority groups in population-level and clinical research as not all sectors of the population have been equally represented in this initiative nor have benefited from the discoveries. All of Us Research is bridging that gap as they build the most diverse health databases in history (All of Us Research Program | National Institutes of Health (NIH).
Genetics and genomics are a crucial part of promoting health care for all people. Nurses from all disciplines and specialties are frequently called upon to gather family histories, prepare patients for genetic tests, communicate test results, and provide supportive resources but most nurses feel unprepared. The Global Genomics Nursing Alliance (G2NA) canvased 23 leaders in 19 countries and seven organizations to develop a roadmap to accelerate genomics integration into nursing. A clear priority identified was the need for educational resources that were relevant and accessible. But where are these needed educational resources? A good place to start is at the Healthcare Provider Genomics Education Resources (Healthcare Provider Genomics Education Resources (genome.gov). We suggest you take a virtual scavenger hunt where you can find excellent information on Direct-to-Consumer Genetic testing, pharmacogenomics and more! Do not miss the Nursing genomics resources for three targeted audiences: 1) Genomics FAQ for Entry-level Nurses (genome.gov), 2) Genomics FAQ for Advanced-Practice Nurses: Nurse Practitioners (genome.gov) and 3) Genomics FAQ for Advanced-Practice Nurses: Nurse Educators (genome.gov).
Duquesne University School of Nursing provides an exciting opportunity for those nurses with a doctorate degree and students pursuing a doctorate degree. Genomic Competencies for Nurses from Theory to Application is a free, asynchronous self-paced online course funded by the National Human Genome Research Institute.
The course consists of 7 modules based on the Genetic and Genomic Competencies for Graduate Nurses (ANA, 2018). Participants have 15 weeks to complete this self-paced course; new cohorts have the option to start in January 2024 or September 2024. To learn more and to sign up visit https://www.duq.edu/academics/colleges-and-schools/nursing/continuing-education-programs/genomic-competencies/index.php
Previous course attendees have commented:
The course is excellent, and I would highly recommend it to nurses in all settings, especially advance practice nurses and nursing faculty.
Completing this course allowed me to advocate for global equity in genomic health care and also address the genomic literacy issues at International Council of Nursing Congress in 2023.
This course was excellent! The self-paced structure and plethora of genomic information contributed to a great learning experience. I finished the course with so many ideas for applications to my own clinical practice!"
We invite you to join this amazing opportunity to expand your knowledge and take part in this unique learning opportunity and expand your thinking around genetics across cultures.