44th Annual Conference Announcement!
San Antonio, TX - October 17-20, 2018
Embassy Suites on the Riverwalk!
125 East Houston Street, San Antonio, TX 78205, USA
Opening Keynote Speaker - 

Thursday, October 18th
DeAnne K. Hilfinger Messias, PhD, RN, FAAN
Carolina Trustee Professor
Emily Myrtle Smith Endowed Chair
College of Nursing, University of South Carolina
Dr. Messias has dedicated her career to international community health nursing, research, and education to improving the health and well-being of vulnerable women, their families, and communities.  In the 1980s, as Director of Community Health for the Funcação Esperança she trained and supervised village health workers serving in their remote communities along the Brazilian Amazon River. She has taught community health and women's health nursing at the undergraduate and graduate levels in Brazil and the US. Since coming to University of South Carolina in 2000, Dr. Messias has conducted community-engaged research and implemented and evaluated community-based programs aimed at improving immigrants' access to culturally and linguistically appropriate health services and promoting the health of immigrant women and their families. Her extensive scholarship has examined women's employment transitions, domestic work, volunteer work, HIV/AIDS peer counseling work, and the work of pregnancy.
Dr. Hilfinger Messias completed an undergraduate degree in Latin American Studies and Portuguese. As a Peace Corps Volunteer in Brazil, she provided social service support at a children's hospital, where  she recognized the need for professional nursing. Dr. Hilfinger Messias completed a BSN at the University of Arizona, studying with several nurse anthropologists. Upon her return to Brazil, she became Director of Community Health with Projeto Esperança, responsible for training and supervision of community health workers serving in remote Amazon villages and coordinating the provision of childhood immunization campaigns across the region. Later, while teaching Maternal-Child Nursing at an urban university in southeastern Brazil, she faced the decision about doctoral education. At the time, there were only two Nursing PhD Programs in Brazil. As a "mixed-status migrant family," she arrived in Palo Alto, California with her Brazilian husband and son – where they experienced significant culture shock. However, her entrée with the Brazilian immigrant community in California provided a unique opportunity to conduct dissertation research on Brazilian women's migration, work, and health transitions.  Subsequently she has designed and tested interventions aimed at enhancing immigrants' abilities to effectively access and navigate the US healthcare system, created a course on Caring for Limited-English Proficient Patients, and continues to collaborate with nurse colleagues across the Americas.
---
Transcultural Nursing Scholars Presentation 
Friday, October 19th
Transcultural Approaches to Advance Health Care Representing Individual, Organizational, and Community Views
Presentations:
"An Intersectionality Approach to Cultural Competemility"
Josepha Campinha-Bacote, PhD, PMHCNS-BC, CTN-A, FAAN
Elizabeth Fitzgerald, EdD, RN, PMHCNS-BC, CTN-B
Transformational Transcultural Leadership: Bridging Cultures through Shared Values
Sandy Lovering, RN, DHSc, CTN-A, FAAN
Dr. Josepha Campinha-Bacote
Dr. Elizabeth Fitzgerald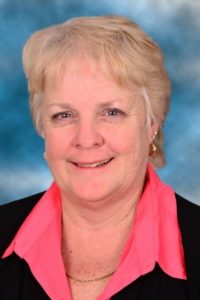 Dr. Sandy Lovering