Transcultural Nursing Society
46th Annual Conference
Louisville, KY
October 21-24, 2020
Transcultural Nursing: Influencing Research, Education, Practice and Administration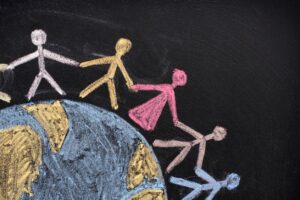 Conference Objectives/Outcomes
Discuss strategies for advocating social change to promote culturally competent care
Apply transcultural nursing theories in research, education, practice and administration
Identify transcultural nursing research and theory to address migrant health challenges, gender issues, and women's health
Analyze issues influencing transcultural nursing research, education, practice and administration
CLICK HERE TO DOWNLOAD THE EARLY BROCHURE INCLUDING REGISTRATION INFORMATION!
CLICK HERE FOR THE CALL FOR ABSTRACT FLYER!
Click Here to submit an abstract today! DEADLINE EXTENDED TO APRIL 24, 2020 →
Abstract Submission Information: 
Abstracts must address the conference theme and objectives.
Abstracts must be submitted through the secure online system.
Abstract must be limited to 600 words or less. Including references.
Abstract submission deadline is midnight EDT ---

DEADLINE EXTENDED TO APRIL 24, 2020

Questions can be directed to staff@tcns.org.
Information for consideration
TCNS accept submission from multiple healthcare disciplines.
TCNS encourages diversity of submissions. Qualitative and Quantitative
TCNS encourages diversity of theories and theorists


---
This continuing nursing education activity will be submitted for approval to the Ohio Nurses Association, an accredited approver American Nurses Credential Center's Commission on Accreditation.  If approved, as tentatively scheduled, 15 nursing contact hours may be available.   This activity has not been submitted or approved at this time. 
Conference Hotel Information
Tentative Conference Schedule
Early Conference Registration 2020