44th Annual Conference!
San Antonio, TX - October 17-20, 2018
Embassy Suites on the Riverwalk!
125 East Houston Street, San Antonio, TX 78205, USA
---
Gala Dinner and Awards! 
Thursday, October 18, 2018 - 6:30-9:00pm
Ticket $60 and can be paid using the conference registration form. 
You can also email staff@tcns.org to add to a current registration!
Performance By:
Guadalupe Dance Company
Unique among the nation's dance companies, the Guadalupe Dance Company is one of the leading professional Folklórico and Flamenco dance groups. Founded in 1991, the unparalleled skill, choreography and costuming of its corps of dancers make for exceptional artistry that is both culturally enlightening and technically stunning in its execution. With artistic guidance of visiting artists, the Company produces original productions in the Guadalupe Theater throughout the year. Performing regularly in and around San Antonio venues, the Company has been invited to perform for The Dallas Cowboys, Texas A&M, The Tejano Music Awards, the Rose Marine Theater in Fort Worth, TX and the Miller Outdoor Theater in Houston, TX to name a few. The Company has also had the honor to share the stage with the San Antonio, Houston and Nashville Symphonies. In addition, the Company has also been invited to perform for local and national Television shows such as Good Morning America, The Today Show and Despierta America.
Transcultural Approaches to Advance Health Care
Objectives: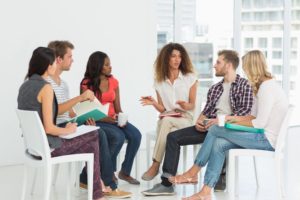 Explore the connectedness of Transcultural Nursing Education, Practice, Research and Administration.
Examine population health through meaningful use of transcultural theories and evidence-based best practices.
Identify new and innovative transcultural nursing strategies to promote delivery of evidence-based care.
Synthesize ecological, global, and social determinants of health to develop culturally relevant programs and services for individuals, families, communities, and populations.